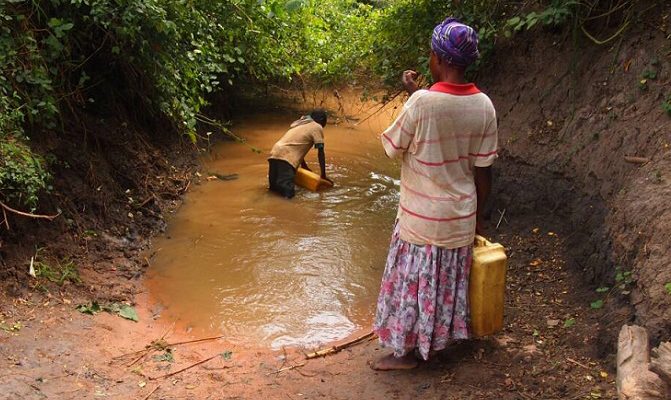 Socio-Economic Rights and Accountability Project (SERAP) has received support from the Omidyar Network, a philanthropic investment firm, to promote transparency and reduce corruption in sectors such as health and water, and to improve access to public service delivery and good governance, especially the vulnerable and marginalized sectors of the population such as the poor and women.
Omidyar Network harnesses the power of markets to create opportunity for people to improve their lives.
Corruption falls disproportionately on the poorer members of society and hinders them from accessing scarce services and is one of the major barriers to good governance, effective public service delivery, the rule of law, economic development and growth in Nigeria. SERAP stated that it has damaged the country's development as it has undermined faith in public institutions, increased costs of accessing public institutions and services. Corruption is also a function of both the opportunity to request/ receive bribes and the risk of detection.
The Organisation stated that the project aims to promote transparency and accountability in states' and local governments' spending of allocations from the Federal Government in critical sectors such as water and health through citizens' empowerment; legal advice and support; education, advocacy and strategic and public interest litigation on reports of corruption by citizens, civil society organizations (CSOs) and others in these sectors.
SERAP in a statement today by its deputy director Timothy Adewale said the main objective of the project is to reduce corruption and other inappropriate practices in sectors like health and water.
SERAP stated that lack of appropriate follow-up and enforcement actions in corruption cases reported by citizens, CSOs and others is an integral part of the overall corruption problem.
SERAP said "Citizens are free to call toll-free hotline 0800-CALLSERAP (0800-2255-73727) to report corruption in their states and local governments in areas such as health and water. SERAP will look carefully at any such report and consider appropriate interventions to address the problem. Citizens should also feel free to contact us on info@serap-nigeria.org if you have any questions regarding the hotline."
"Victims and witnesses will enjoy absolute anonymity and SERAP will treat with strict confidentiality any information received."
According to the organisation, while citizens and CSOs do report cases of corruption, such reports are insufficient, and where reports are made they are rarely followed up in terms of enforcement actions. "A new report by the National Bureau of Statistics (NBS), in collaboration with the United Nations Office on Drugs and Crime (UNODC) released this month found that around 400 billion Nigerian Naira (NGN), the equivalent of $4.6 billion was paid as bribe to public officials last year (between June 2015 and May 2016). The report confirms that citizens generally do not report bribe/corruption because they think nothing will be done about it."
"Similarly, while the Federal Government's fight against corruption is evolving, the focus so far has been on high profile corruption cases; cases of corruption in allocations by the Federal Government to states and local governments including on health and water, are rarely reported or receive appropriate attention".